Doctors & Staff
Meet the experienced and friendly doctors and staff who make Leavenworth Vision Source the leading provider of vision care products and services in Leavenworth.
Jason Barnes, O.D.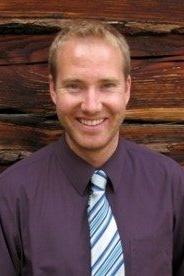 Dr. Jason Barnes is a Waterville native, and earned his Bachelor's from Central Washington University. He continued on to receive his Doctor of Optometry degree from Illinois College of Optometry, where he completed clinical rotations with the Indian Health Service, the Veterans Affairs Hospital in Tennessee, as well as a private practice clinic in North Carolina. He is happy to once again call the Wenatchee area home.
Dr. Barnes' focus as an optometric physician is to provide top quality, individualized care to his community. His professional interests include primary eye care with an emphasis in specialty contact lenses, treatment and management of ocular diseases and refractive surgery co-management. In his free time he enjoys the many outdoor activities that the Wenatchee Valley has to offer.
Dr. Barnes is a member of the American Optometric Association as well as Optometric Physicians of Washington. He volunteers for the InfantSEE program, and is also an active member of I Care International, inc. Dr. Barnes recently returned from a vision trip to Guatemala where he helped to provide free eye examinations and glasses to thousands of individuals.
---
Nicholas Donaghey, OD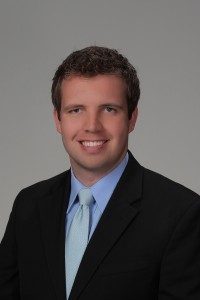 Dr. Donaghey began working with the Wenatchee Vision Source team in 2015. He is a graduate of The Ohio State University College of Optometry and after graduation he and his family relocated to central Washington where he has been practicing private practice optometry since.
Originally from Fayetteville, AR, Dr. Donaghey has enjoyed again becoming a part of a smaller community like Wenatchee. Developing rich and caring relationships with his patients and those that he works with have always been passions for Dr. Donaghey. In his words, "Wenatchee reminds me of the town that I grew up in, and the sense of community that I felt there". In addition he loves exploring the many outdoor opportunities that the Wenatchee area has to offer, and being married with four young children, to also pass this enthusiasm for the outdoors on to his kids.
Dr. Donaghey received his Bachelor's degree from the University of Arkansas. He then went on to receive his Doctor of Optometry degree from Ohio State University where he served as class representative, in addition to being a four-year member of the International Optometric Honor Society and earning the OSU Low Vision Excellence Award. During this time at Ohio State, Dr. Donaghey had the opportunity to work with veterans from around the Columbus area at the Columbus VA clinic, as well as train under leading optometrists and ophthalmologists in almost every sub-specialty. These experiences, in addition to many others, have allowed him to develop an expertise and passion for practicing full scope optometry in a primary care setting. Dr. Donaghey explained, "The human eye is an amazing thing, and having the opportunity to help individuals achieve their best possible vision at all stages of life is what I love."
Dr. Donaghey is a member of the American Optometric Association as well as the Optometric Physicians of Washington where he currently serves as society president. He is also a member of the local Lion's Club. Dr. Donaghey has volunteered on medical mission trips to Nicaragua and has assisted in the organization of similar trips to both Bolivia and Guatemala. He is also a current member of VOSH International (Volunteer Optometric Services to Humanity) and plans to continue pursuing this passion by participating in future mission trips.
---
Jennifer L. Renard, OD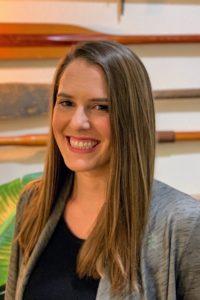 We are excited to announce Dr. Jennifer Renard as the newest member of the Wenatchee Vision Source team.  Dr. Renard has been practicing in Southern California most recently, but being born and raised in the Okanogan Valley she has returned home to accept this new position.  She is a graduate of the University of Missouri-St. Louis College of Optometry where she completed clinical rotations with the Veterans Affairs Hospital in Kansas City, the Indian Health Service in Oklahoma, and various private practices throughout the St. Louis region. Following graduation, she furthered her training by completing a residency in Ocular Disease from the Oklahoma College of Optometry at Northeastern State University. These experiences in addition to her uniquely caring personality allow Dr. Renard to consistently develop a deep relationship with her patients while also providing them with a superior level of expert care.
Dr. Renard is a member of the American Optometric Association and the Optometric Physicians of Washington.  She has volunteered on multiple mission trips during her undergraduate and graduate studies to the Dominican Republic and Piura, Peru to provide eye exams and post-surgical care of cataract surgery patients.
After residency she moved to Southern California where she met her husband. They were recently married this past June and have been diligently looking for a place settle down and call home together.  After visiting family in the area during Christmas 2016, they knew that they wanted to make Wenatchee their forever home. Having both grown up in smaller towns, they immediately fell in love with the community and all the wonderful outdoor activities the Wenatchee Valley has to offer.  Dr. Renard is very excited to join the Vision Source of Wenatchee team!